Camel Face
$3,800.00
Skyframe
This image was taken while trekking in the Sahara desert in Morocco. Having ridden hundreds of horses in my life, this was all together a much different experience. Getting on or off a camel is a feat in itself. The experience was pleasant and one I will never forget. Such character and lashes. - Gigi Stoll Photo by Gigi Stoll - 20" x 24" Signed Print Edition of 3
Details
Fine Art Giclée Limited Edition Inkjet Prints. All prints are made by our print master to artist's specifications and come with a signed certificate of authenticity.
Shipping, Delivery, & Installation
Ships Free within 3-5 days. Print Only Orders Ship in a Tube. Framed orders are shipped or Hand-Delivered based on Location.
For customers in New York, New Jersey, and Connecticut we offer Art Installation. Learn More
About The Artist
"An old friend gave me a Polaroid camera. I started shooting my model friends and taking portraits during my travels as a model. One of the images ended up in an Upper East Side gallery. I continued showing in galleries and started selling my art to private collectors. What started as snapping Polaroids of friends quickly evolved into a second career shooting portraits for magazines and taking me to the far reaches of the world such as Morocco and Peru to shoot medical missions for children."
Certificate Of Authenticity
Each Skyframe Editions piece comes with its own certificate of authenticity providing the legitimacy of each individual edition along with information about the piece.
Hand-Made in the U.S.A.
All of our frames are custom built in the United States using only high grade, museum-quality materials.
Services for professionals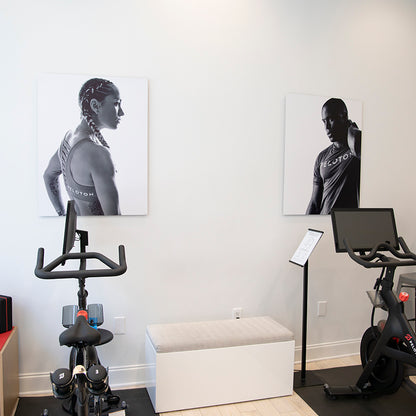 We provide extra stability to your enlargements, ensuring the longevity of your prints.