Quarantine Flowers Pink Peonies
$1,800.00
Skyframe
Details
Fine Art Giclée Limited Edition Inkjet Prints. All prints are made by our print master to artist's specifications and come with a signed certificate of authenticity.
Shipping, Delivery, & Installation
Ships Free within 3-5 days. Print Only Orders Ship in a Tube. Framed orders are shipped or Hand-Delivered based on Location.
For customers in New York, New Jersey, and Connecticut we offer Art Installation. Learn More
About The Artist
Born & raised in Canada, Phibbs received degrees from the University of Toronto and Parsons in New York. Richard Phibbs brings an artist's eye to every photograph he takes. He has shot advertising campaigns for iconic brands such as Giorgio Armani, Ralph Lauren & Calvin Klein. His fine art photography is in the private collections of Bill Clinton, Ralph Lauren, Francis Ford Coppola & Michael Eisner among others.
Certificate Of Authenticity
Each Skyframe Editions piece comes with its own certificate of authenticity providing the legitimacy of each individual edition along with information about the piece.
Hand-Made in the U.S.A.
All of our frames are custom built in the United States using only high grade, museum-quality materials.
Services for professionals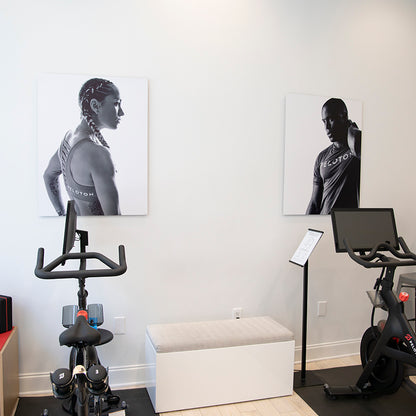 We provide extra stability to your enlargements, ensuring the longevity of your prints.